Main content starts here, tab to start navigating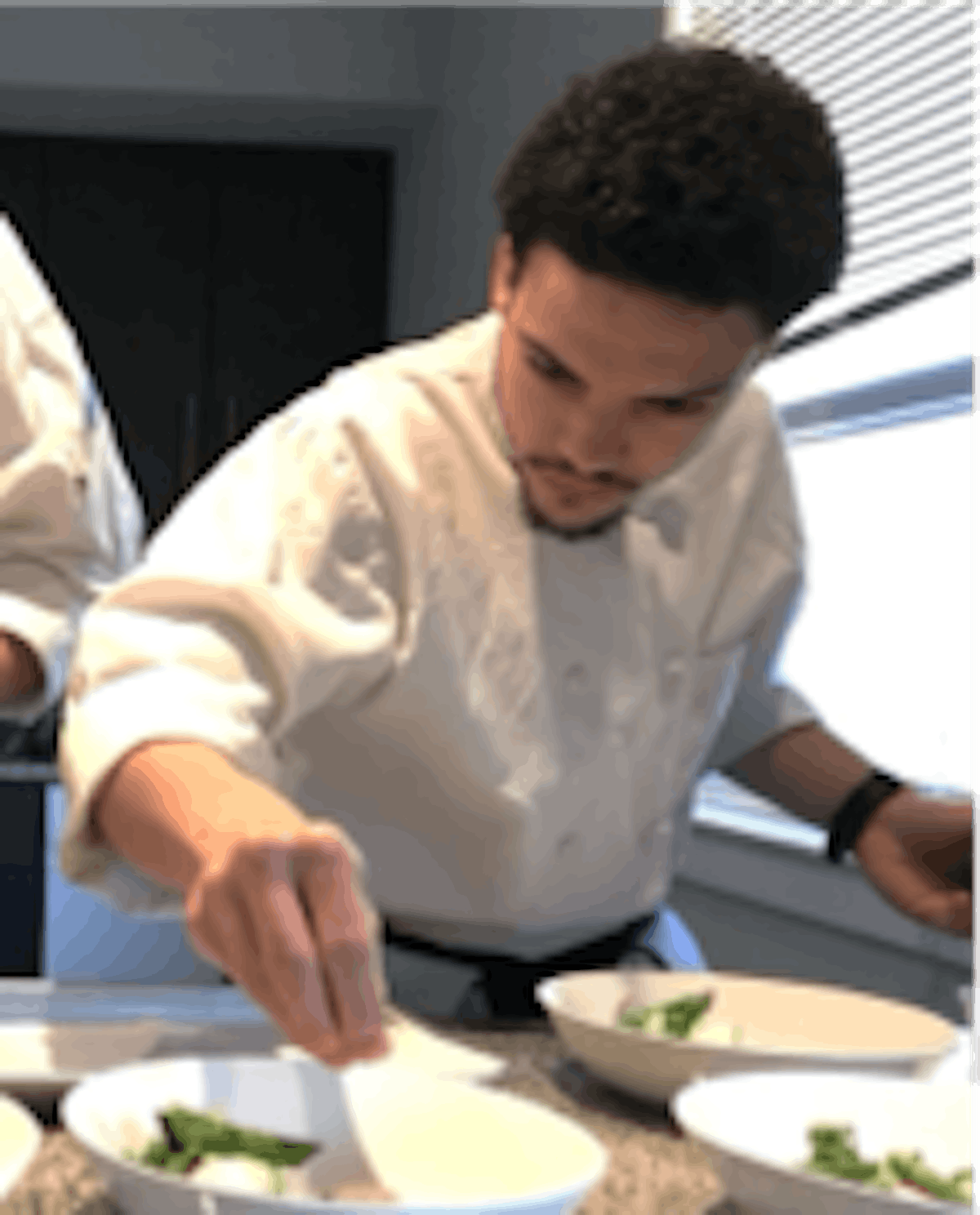 Derrick Santiago
Over the past ten years, Chef Derrick Santiago has worked in award-winning restaurants - from James Beard award winners in Philadelphia – to Michelin star experience within famous establishments in Chicago and New York City. With all of these opportunities, each place has added something special to his repertoire and unique cooking style.
Chef Derrick began his career as a commis at the AAA five-diamond Four Seasons in Philadelphia and only went upwards from there. He then moved to Chicago, where he worked at the world famous, three Michelin starred Alinea, adding tools of culinary excellence to his skill set. From there Derrick took a Sous Chef role at High Street in Philadelphia, where he further developed his craft as a chef and leader. Finally, he landed at the one Michelin starred, Estela, where he plays an integral leadership role in the restaurant as Sous Chef.
Derrick has worked alongside of world-renowned Chefs such as Ignacio Mattos, Bo Bech, Grant Achatz, Steve Eckerd, and many more. These experiences helped educate and shape the way Derrick sees food and has given him a very wide array of styles and skills to choose from. He looks forward to bringing his plethora of knowledge and experience to every opportunity he has with dineDK.
Accredited Restaurants
Sous Chef | Estela - New York City
One Michelin Star
Commis | Alinea - Chicago
Three Michelin Stars
Chef de Partie | The Four Seasons- Philadelphia
AAA Five Diamond
Other Culinary Experience
Sous Chef | High Street - Philadelphia, PA
Sous Chef | Pub and Kitchen - Philadelphia, PA
Chef de Partie | The Union League - Philadelphia, PA
Private Chef Experience
Private Chef | Philadelphia, PA
Events + Pop-Ups
Maison | Philadelphia, PA