Main content starts here, tab to start navigating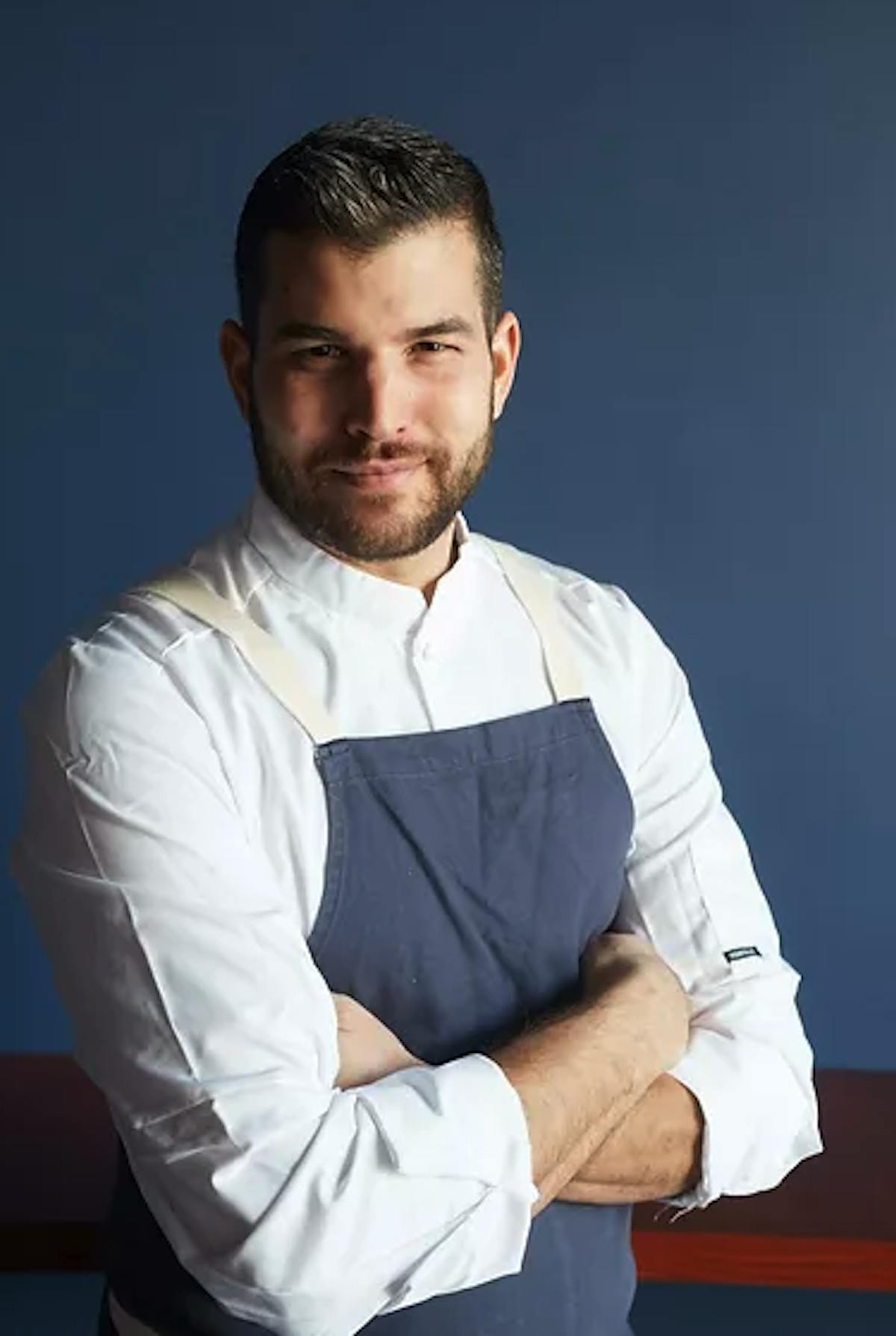 Evan Zagha
Chef Evan Zagha began professionally cooking as a teenager. Coming to NYC after graduating with two degrees from The Culinary Institute of America, Evan trained in the kitchens of well-respected chefs such as David Bouley, Michael White, Shaun Hergatt, and Marc Forgione.
Evan fell in love with the Japanese kaiseki experience while working with Chef Yamada Isao at Brushstroke, Chef Bouley's famed collaborative effort with Japan's Tsuji Culinary Institute. Kaiseki is a traditional Japanese dining experience involving multiple courses. It is known for its meticulous preparation, fresh seasonal ingredients and beautiful artistic presentation.
These experiences inspired Evan to travel, to explore the cuisines and cultures of the world. During these travels, he took his culinary career to the next level by staging at three MICHELIN starred Alinea in Chicago, Illinois, serving as the Sous Chef for the Hawaii Food and Wine Festival and working at Pure South Dining in Melbourne, Australia. Then, he spent a month in Japan learning about the culture and expanding his knowledge about the cuisine. These experiences grew Evan's knowledge for food exponentially.
To pave a new path away from the rigorous restaurant lifestyle he was used to, Evan started venturing into the private dining world, curating his own dining experiences for clients. Evan focuses on building relationships with local farmers and uses seasonal and sustainable vegetables to inspire his menus. He continues to forge relationships with boutique farms and prides himself on using only the freshest ingredients.
Accredited Restaurants
Garde Manger | Ai Fiori - New York City
One Michelin Star
3 star New York Times
Commis Chef | Alinea - Chicago, Illinois
Three Michelin Star
Sous Chef | Brushstroke - New York City
Two Michelin Star
Other Culinary Experience
Executive Chef | Twined - New York City
Executive Chef | Kissaki - New York City
Executive Chef | EZ Eats Dining - New York City
Chef de Partie | Pure South Dining - Melbourne, Australia
Sous Chef | Hawaii Food and Wine - Oahu, Hawaii
Commis Chef | Pili Group - Oahu, Hawaii
Commis Chef | Juni - New York City
Commis Chef | American Cut - New York City
Commis Chef | Hyde Park Brewery - Hyde Park, New York
Commis Chef | Ardsley Country Club - Irvington, New York
Commis Chef | Stein Erikson Lodge - Park City, Utah
Commis Chef | Citrus Fusion - Freehold, New Jersey
Culinary Education
Culinary Institute of America
Associates in Occupational Studies
Culinary Institute of America
Bachelors in Professional Studies