Main content starts here, tab to start navigating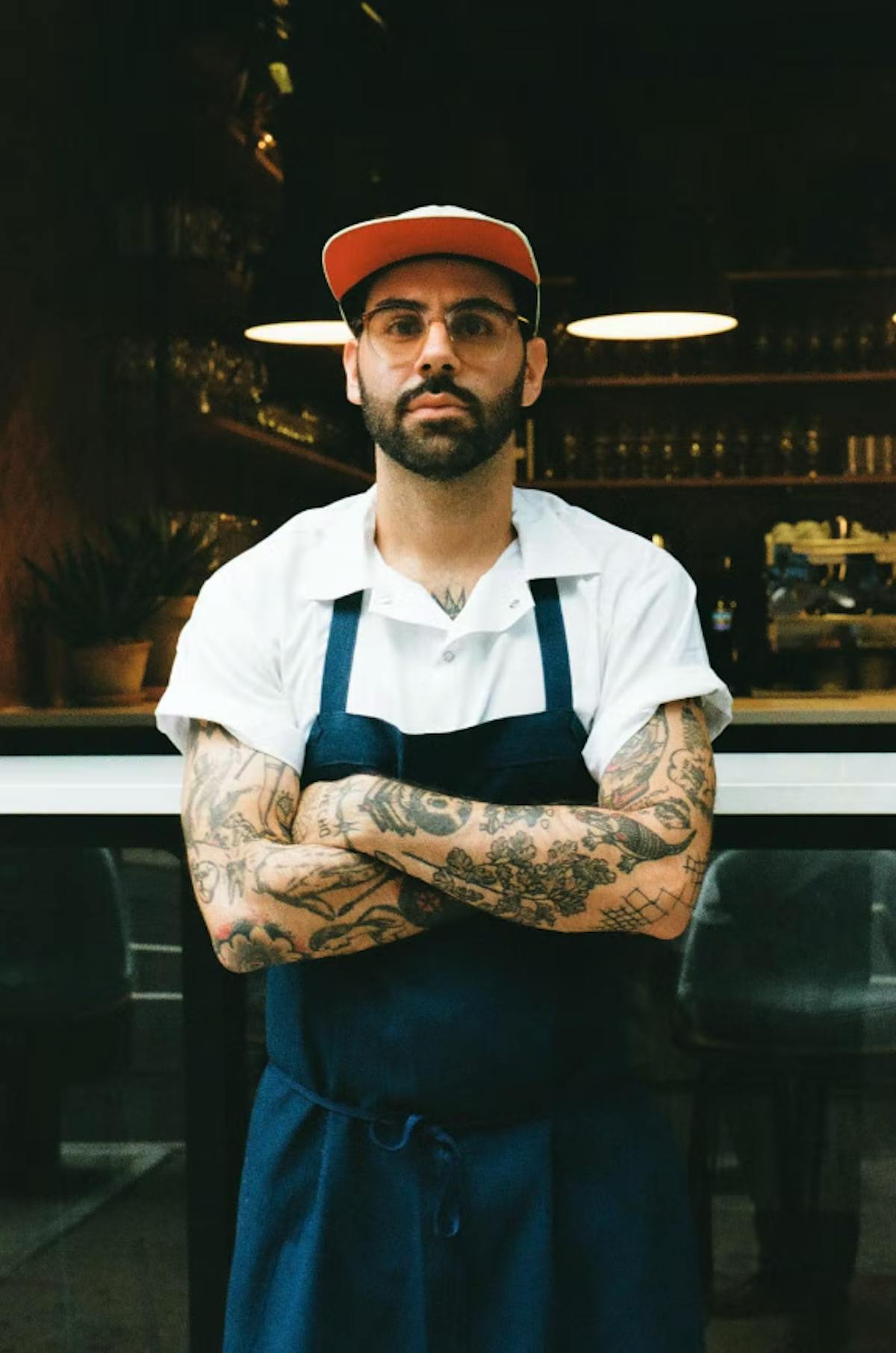 Luis Herrera
A native of Caracas Venezuela, Chef Luis Herrera has made a substantial impact on the New York City hospitality industry. Working at Cosme, Blanca, Alto and Roebling Tea Room, Luis has an extensive background in MICHELIN restaurants.
In 2013, Luis received a Culinary Masters Degree from Centro de Estudios Gastronómicos (CEGA) in Caracas, Venezuela. Shortly after, he began an externship at the accredited Alto. With one of Latin America's 50 best restaurants under his belt, he moved to New York City and became apart of the opening team at Cosme. With his help, the team at Cosme landed a three star rating by the New York Times as well as the best restaurant in New York City in 2015. Along with this accolade, in 2017 San Pellegrino's 50 Best Restaurants in the World ranked Cosme at #40. With a three year tenure at this prestigious institution, Luis moved on to work at 2 MICHELIN star restaurant Blanca as Tournant. Utilizing his his master's degree to the fullest extent, Luis covers various stations of Blanca's restaurant such as saucier, poissonnier, and garde manger.
While primarily dedicating his focus to fine dining, Luis also has a passion for culinary pop-ups as well as private events. Notable endeavors include: Taste Like Parranda, Brunch Gozon, Market to Table, and Latin Bites. Lastly, Luis is co-founder and Executive Chef of his own venture at Venezuelan Pantone which is a food delivery service for traditional Venezuelan food.
Throughout his career, Luis has split his time between Venezuelen and New York City kitchens, thus melding the flavors of each culture. He enjoys bringing this fusion to every menu he curates.
Accredited Restaurants
Tournant | Blanca - Brooklyn, New York
2 Michelin Star
Commis Chef | Alto Restaurant - Caracas, Venezuela
Latin America's 50 Best Restaurants
Sous Chef | Cosme - New York City
3 star rated New York Times
#40 in The World's 50 Best Restaurants 2017
Other Culinary Experience
Co-founder | Venezuelan Pantone - New York City
Commis Chef | Ceviches 2.0 Catering Company - Caracas, Venezuela
Commis Chef | Beto Catering Company - Caracas, Venezuela
Commis Chef | Lighthouse Restaurant - Brooklyn, New York
Commis Chef | Zizi Limona Restaurant - Brooklyn, New York
Commis Chef | Roebling Tea Room - Brooklyn, New York
Commis Chef | Hospoda - New York City
Commis Chef | Rockaway Taco - Queens, New York
Commis Chef | Caracas Arepa Bar - Queens, New York
Pop-Ups
Executive Chef | Brunch Gozon - Brooklyn, New York
Partner | Placeinvader - New York City
Commis Chef | Leisurely App - New York City
Commis Chef | Taste like Parranda - Brooklyn, New York
Commis Chef | Market to Table - New York City
Commis Chef | Latin Bites - New York City
Commis Chef | Chateau de Capitaine - Brooklyn, New York
Commis Chef | The Bare Table - New York City
Hospitality Operations
Consultant | Barrio Chino - New York City