Main content starts here, tab to start navigating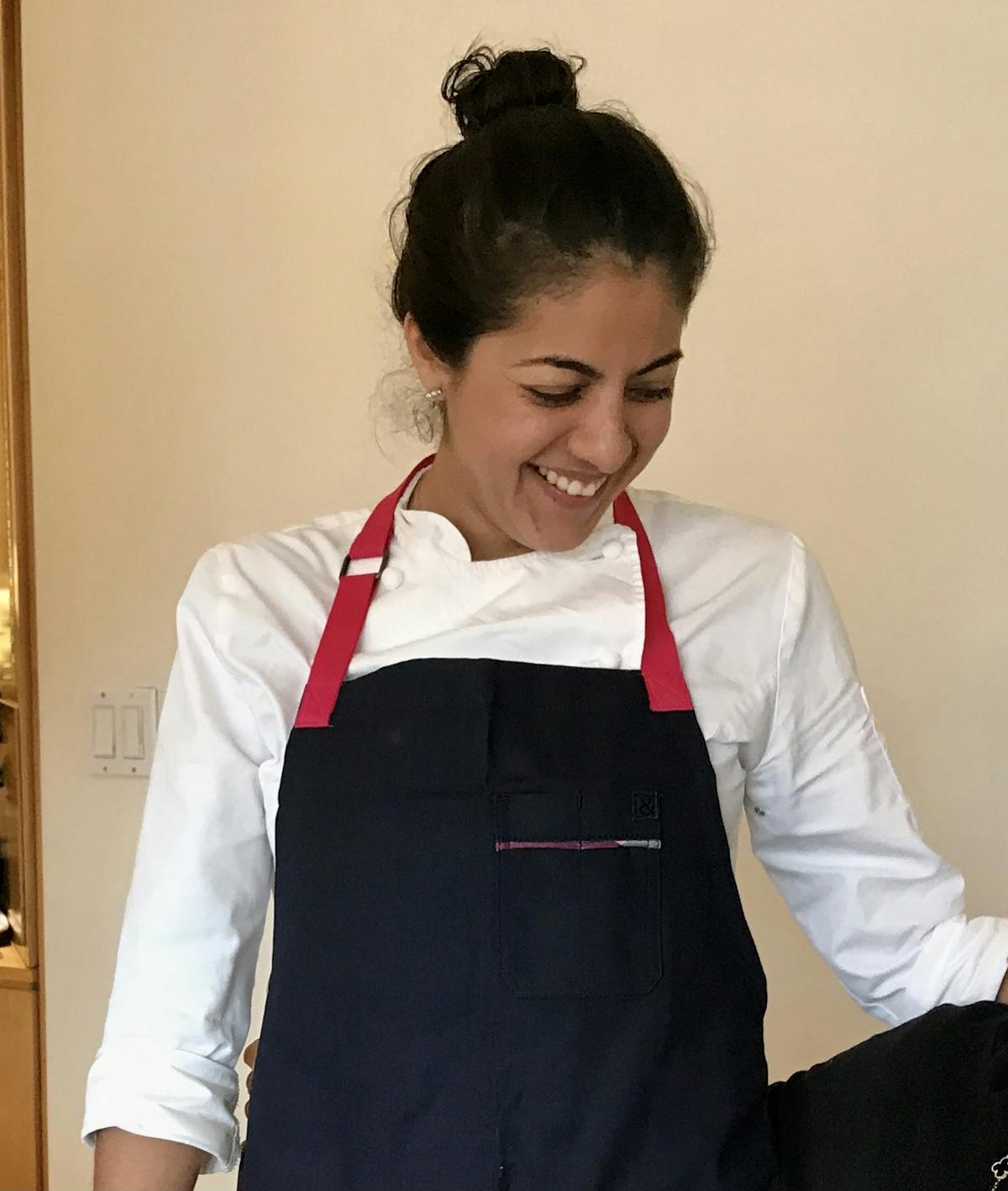 Maria Garcia
Maria was born and raised in the Yucatán Peninsula, Mexico; she began studying, cooking, and learning about food and nutrition at a young age surrounded by centuries of culinary tradition.
Growing up by the Mexican Caribbean she enjoyed fresh seafood and a colorful variety of local fruits and vegetables. Maria spent time, learning family cooking secrets at her great-Aunt's catering business, cooking also with her Mom and Grandmas in Yucatán and México City, and vacationing by the ocean. She grew up in a family where mom (self-taught nutrition expert) and dad (Artist/Intellectual) set the rules for the food that they eat and cook: healthy, delicious, and beautiful. Because of this, she enrolled in a 2-year culinary program while attending high school followed by a Bachelor Degree in Nutrition in one of the most prestigious Universities in México.
From her practical experience in private practice, she realized the need to expand her studies on human nutrition based on the act of eating as its main concern.
She understood that nutrition is not simply about feeding the body: it is an intrinsic and significant part of the culture. The way food is prepared, cooked, and eaten is an art in which tradition, religion, science, marketing, and history play roles that are as important — if not more important — than the food itself.
In 2010, Maria moved to NYC to do a hands-on specialization in culinary arts. She worked at One If by Land, Two if by Sea, and as a member of the opening team of THE DUTCH (awarded the best new restaurant in 2011 by The New York Times).
Mar is an accomplished Culinary Nutritionist + Personal Chef with more than 7 years of experience preparing great-tasting, healthy food on a professional level.
Working closely with people to help them live a healthier lifestyle is at the core of her philosophy and practice where every meal is prepared catering to the client's needs, tastes, and overall sense of well-being, mood, performance, and recovery.
Pavillion Group - Personal Chef/Nutritional Counselor
August 2015 - Present
The Culinistas - Personal Chef/Nutritional Counselor
July 2014 - May 2015
The Dutch, New York NY - Chef de Partie
April 2011 - April 2013
One If By Land, Two If By Sea, New York NY - Chef de Partie
July 2010 - April 2011
Michell Enterprises LLC, Connecticut, U.S. - Nutritional Consultant
October 2008 - October 2009
Counseling, Guidance and Psychotherapy, Merida, Mexico - Nutritional Consultant
May 2007 - October 2010