Main content starts here, tab to start navigating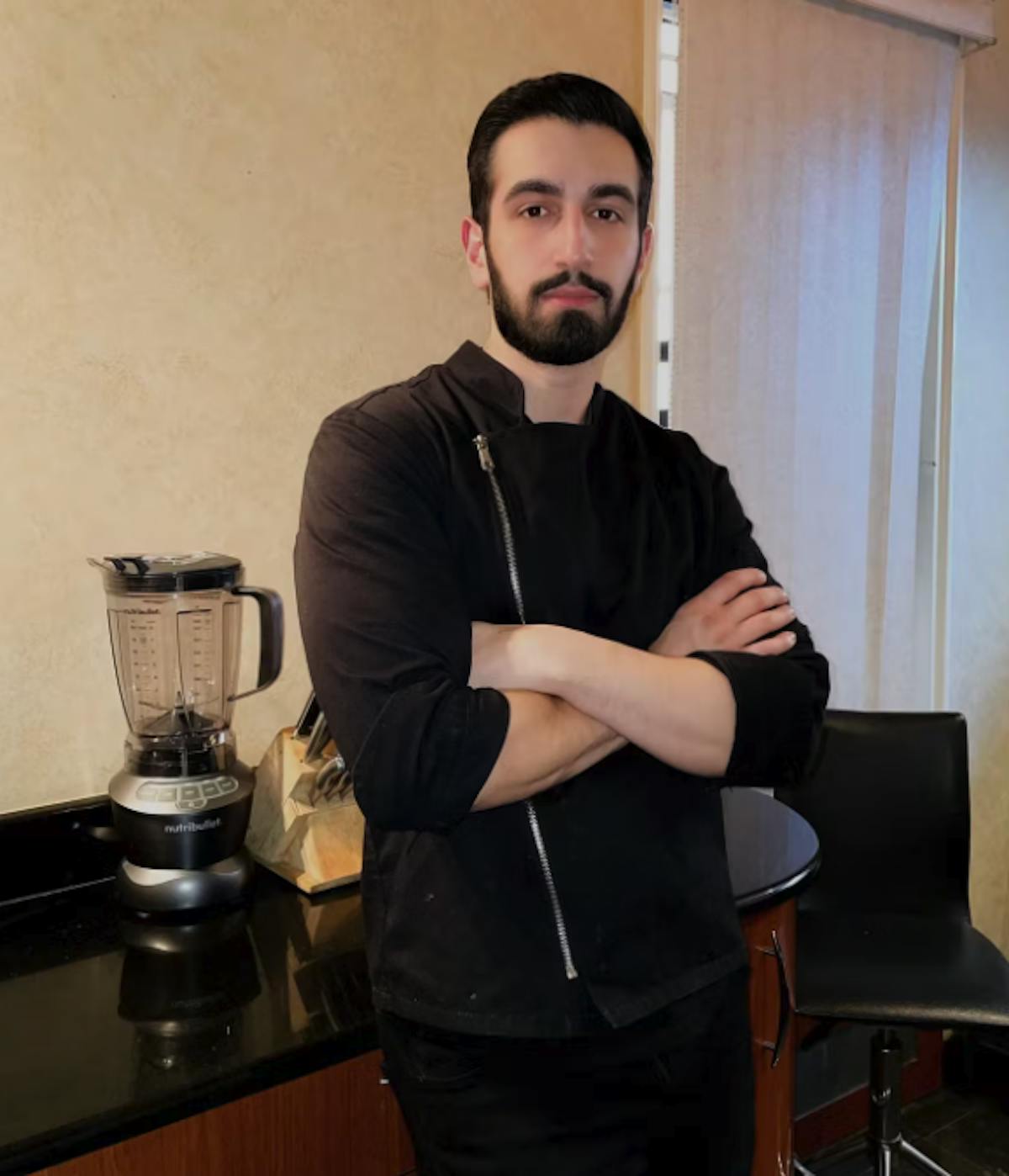 Michael Mavashev
Michael Mavashev is no stranger to the fine dining echelon of New York City. Having worked at Gabriel Kreuthers, Daniel, and Marea, Michael has had the pleasure to work with Chef Daniel Boulud, Chef Eddy Leroux, and Chef Michael White amongst other esteemed chefs. Michael have a great knowledge about James Beard Award winning restaurants, and enjoys bringing that aesthetic to households all around the tri-state area.
Michael attended the the Institute of Culinary Education (ICE) in New York City while simultaneously staging with Chef Gabriel Kruether at the two MICHELIN starred restaurant, Gabriel Kreuthers. Shortly after this experience, he staged simultaneously with Chef Adam Dulye at the James Beard Foundation while completing his studies. Throughout his education, Michel was immersed in academics while consistently being in restaurants.
Shortly after graduating, Michael took the tools he learned from ICE and began his professional career at two MICHELIN starred restaurant DANIEL. Working in this world-renowned restaurant elevated his abilities a great deal, and encouraged him to take what he new from a traditional restaurant and apply it to the Private Chef industry. Michael has been dedicating most of his time to this industry and finds great fulfillment bringing a MICHELIN experience to guest's own home.
Michael's tenure in fine dining showcases his ability to provide perfection with every course. From curating a perfect menu to bringing that idea to life, Michael is seamless in both a restaurant and your own home.
Accredited Restaurants
Garde Manger | Marea - New York City
One Michelin Star
Commis Chef | Daniel - New York City
Two Michelin Star
Commis Chef | Gabriel Kreuthers - New York City
Two Michelin Star
Other Culinary Experience
Assistant Chef | James Beard Foundation - New York City
Commis Chef | Muslims Giving Back - New York City
Assistant Chef | Great Performance Catering - New York City
Assistant Chef | Cherry Hill Gourmet - New York City
Private Chef Experience
Private Chef | New York City