Main content starts here, tab to start navigating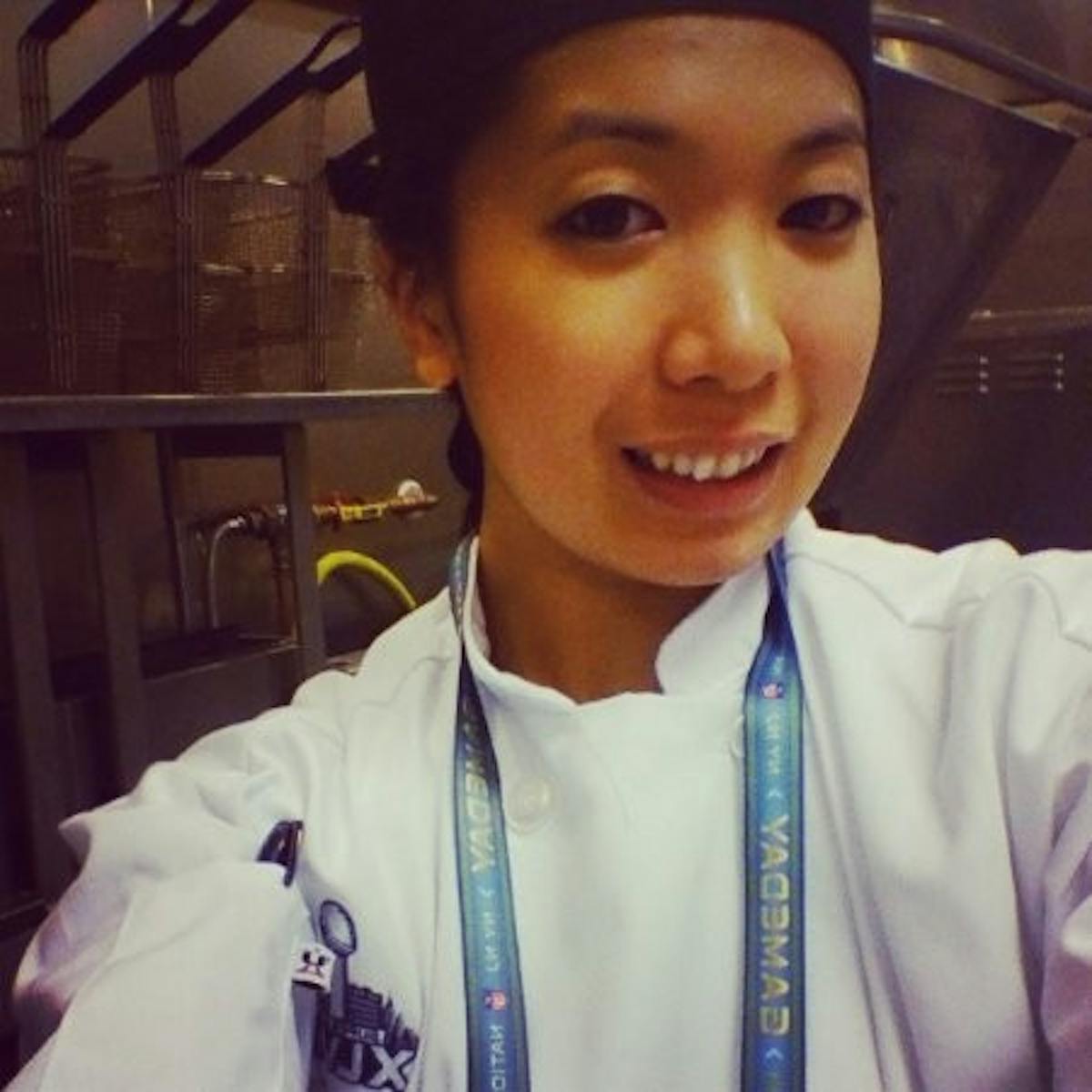 Miki Takao
Over the past 8 years, Miki Takao has worked in various restaurants all over New York. She has worked under Chef Masa at Bar Masa and Kappo Masa, where she had the opportunity to fine tune her knowledge in Japanese cuisine. Miki has also trailed at more than 10 restaurants in New York City alone and has had the opportunity to work at restaurants briefly in Tokyo, Japan. She currently works at estela, a 1 Michelin starred restaurant that specializes in New American cuisine and focuses on seasonality.
Whether it would be attending food shows to see the upcoming food trends and products, visiting local farms and markets, or reading the cookbooks in her spare time, Miki has always been on the path of becoming a better chef. Her curiosity has led her to travel to various countries in order to try new foods to bring to her dining table for guests. She is always experimenting with new dishes in hopes of creating something beautiful and of course, tasty.
Even though Miki has only been cooking professionally for 8 years, she has been cooking since she was a child. Her mother had her own catering business where she learned to bake and to cook a variety of foods from different Asian cuisines. Being half Filipina and Japanese allowed her to experience a wide range of foods from the fine dining Kaiseki cuisine to simple comfort foods like chicken adobo, steamed buns, or the Filipino rendition of meatloaf.
Accredited Restaurants
Line Cook | Bar Masa - New York, NY
1 star Michelin
Line Cook | Kappo Masa -New York, NY
Line Cook |Agern -New York , NY
1 star Michelin
Line Cook | estela - New York , NY
1 star Michelin
Other Culinary Experience
Suite Cook|Metlife Stadium (Primarily Johnson suite) -Rutherford, NJ
Golf Chef|The Tuxedo Club -Tuxedo Park, NY
Stage | Crony - Tokyo , Japan
Stage | Ode - Tokyo, Japan
Stage | Restaurant at Meadowood - St. Helena, CA
Stage | Manresa - Los Gatos, CA
Private Chef Experience
Private Chef (events) | New York, NY