Main content starts here, tab to start navigating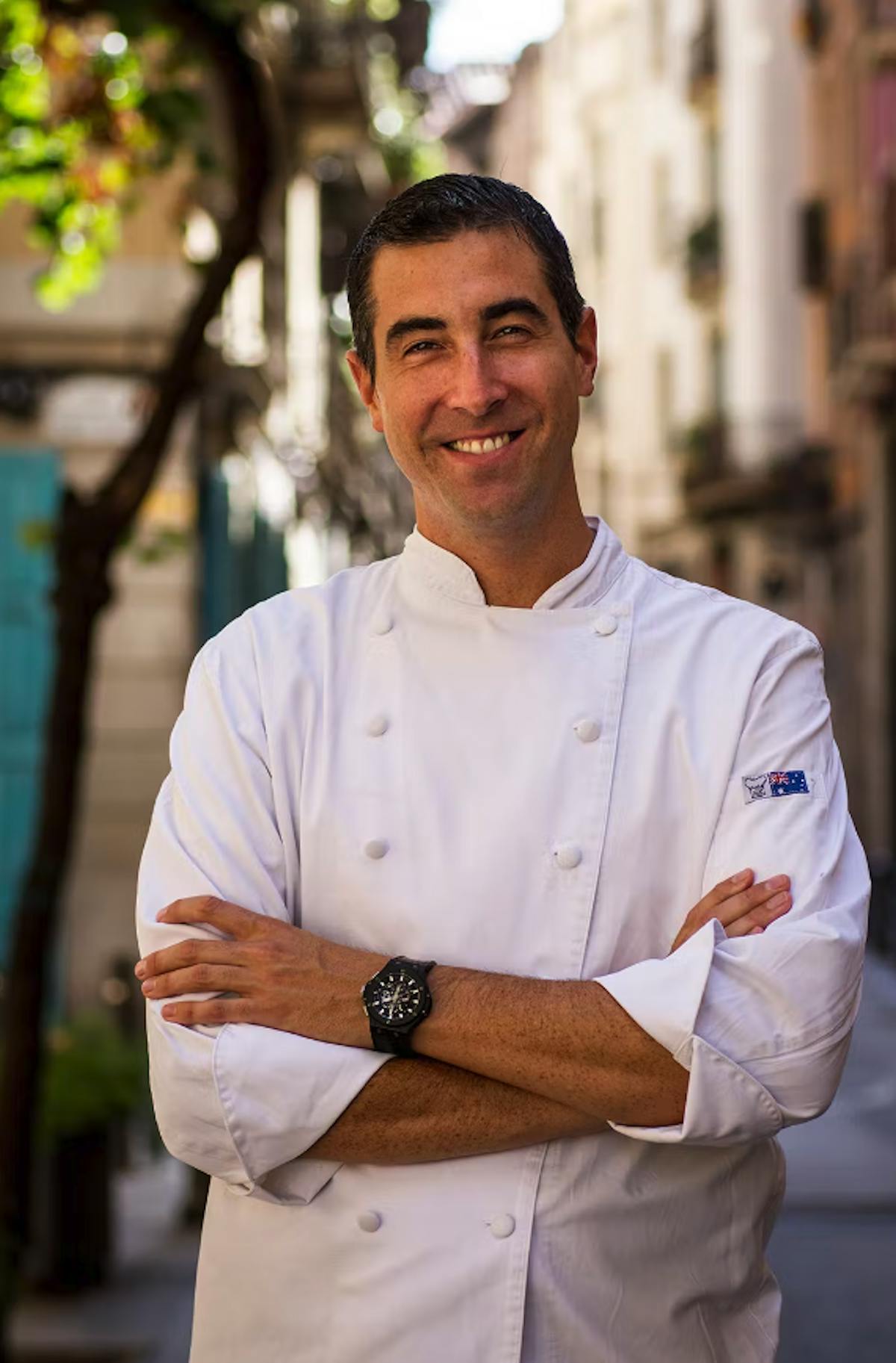 Sean Kommer
Sean Kommer is a professional chef with 15 years of experience in Michelin starred restaurants, working with the world's best chefs. With more than five Michelin starred restaurants in his culinary career, Sean has worked in the fine dining echelon of hospitality all over the world.
After graduating from The Culinary Institute of America in New York, Sean left for Las Vegas to work with Thomas Keller and his team at the award winning Bouchon. Simultaneously, Sean earned a bachelors in Hospitality Management from The University of Nevada, Las Vegas. After three years under his belt at Bouchon, Chef Keller proposed an opportunity for Sean to work with Tetsuya Wakuda, chef of the iconic Kent Street restaurant in Sydney, Australia. Moving to Australia opened up endless amounts of opportunities for Sean. Working at Rockpool, Quay and opening his own pop-up American BBQ shop, Sean's experience grew tenfold. After these opportunities, Sean went back to academia to earn his MBA at The University of Technology, Sydney. Shortly after this achievement, he relocated to Spain where he worked at three MICHELIN star Quique Dacosta's restaurant in Denia, Spain.
It goes without saying, but Sean's love of traveling almost competes with his love of food. A traveler to 85 countries, Sean worked at 1 Michelin star Shirosaka in Tokyo, Japan and managed 1 Michelin star Senses restaurant in Warsaw for a collective 18 Months. Now in New York City where he calls home, Sean enjoys interacting with the guests and participating the joy experienced during his meals.
Accredited Restaurants
Chef | Quique Dacosta - Denia, Spain
Three Michelin Star
Jefe de Partida | Disfrutar - Barcelona, Spain
Two Michelin Star
Jefe de Cocina | Grup Herminda - El Port De La Selva, Spain
One Michelin Star
Jefe de Cocina | Senses Restaurant - Warsaw, Poland
One Michelin Star
Chef | Shirosaka - Tokyo, Japan
One Michelin Star
Chef Stage | Tetsuyas - Sydney, NSW
#4 - San Pellegrino's 50 Best Restaurants
Other Culinary Experience
Executive Chef | Brooklyn BBQ co. - Sydney, NSW
Star Fish Market and Catering | Executive Chef - Westhampton Beach, New York
Chef Stage | Rockpool 1989 - Sydney, NSW
Chef Stage | Attica - Melbourne, VIC
Chef de Partie | Bouchon - Las Vegas, Nevada
Educational Experience
MBA Marketing, Management | University of Technology, Sidney
BS Hospitality | University of Nevada Las Vegas
Culinary Arts | The Culinary Institute of America