Main content starts here, tab to start navigating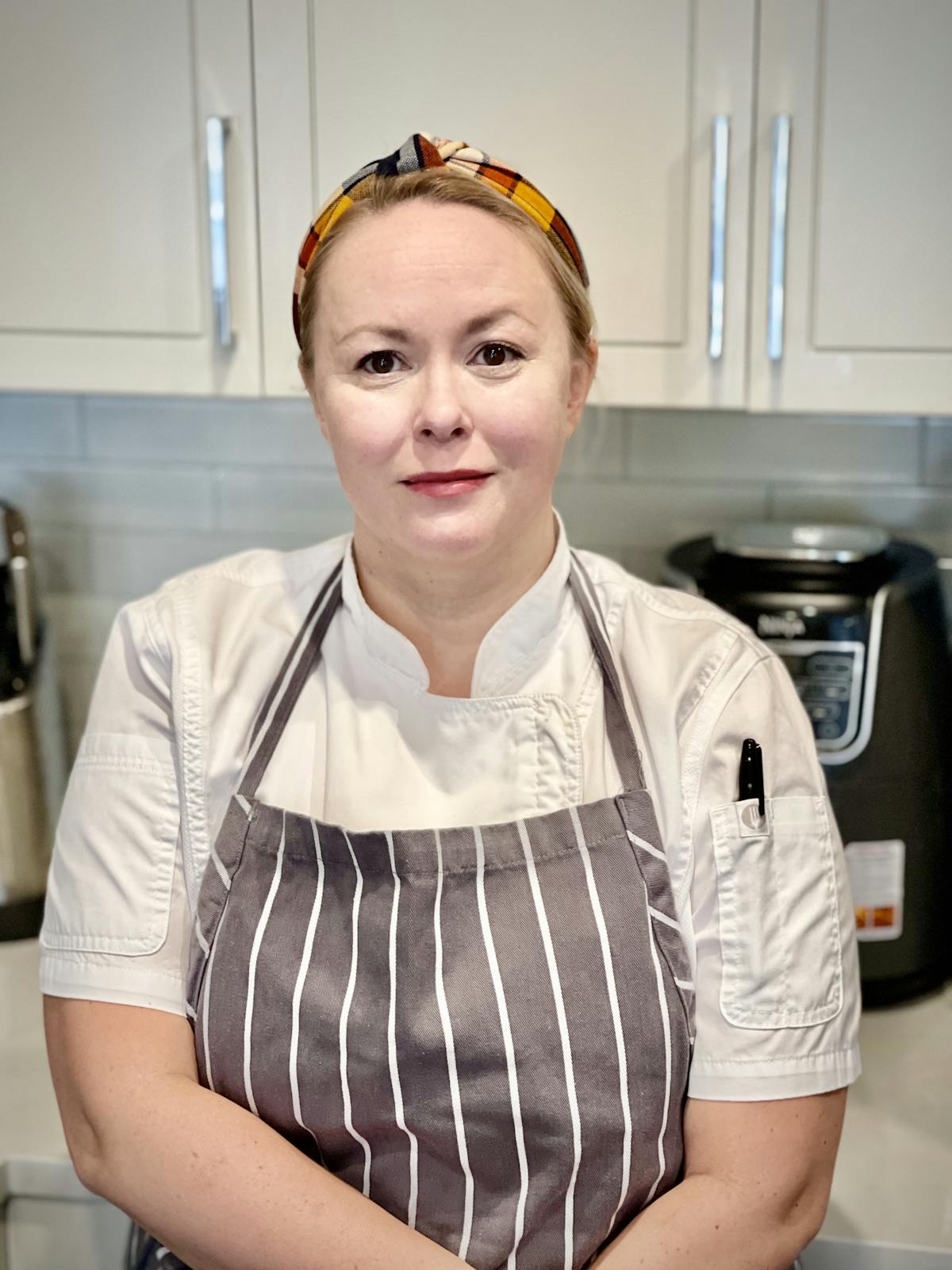 Tiia Difeo
Tiia Difeo grew up in Northern Finland foraging and fishing, which helped her learn the utmost respect for Scandinavian cooking tradition and its quality. Her culinary career started at a young age inspired by her grandmother's affection for comfort food and home baked breads. Together, they spent every weekend and holidays creating memorable gatherings.
Tiia spent a few years in private dining before enrolling in the French Culinary Institute in New York City where she graduated a valedictorian. Her love for the industry grew as she began a sought-after internship at Corton with Chef Paul Liebrandt. This opportunity demanded technical precision which elevated her cooking skills to another level.
Her culinary repertoire grew at Jean-Georges in New York City, working as Chef de Partie. With the skills she had gained, Tiia proceeded to become a sous chef at the famous One if by Land, Two if by Sea, where she developed and refined her culinary techniques.
In 2013, She opened a new restaurant concept with Kurt Guttenbrunner in New York and spent three years managing her own kitchen. Tiia shifted gears and worked as a sous chef for Marc Forgione at his restaurant in TriBeCa before taking a position at the Knickerbocker Hotel in Times Square. Tiia rose to become an Executive Pastry Chef of Mathews in New Jersey where she created a wide variety of pastries and desserts.
Tiia DiFeo strives to create memorable dining events that are both refined and unexpected. Her cuisine is inspired by her travels but predominately by her Scandinavian upbringing and French training.
Accredited Restaurants
Sous Chef l One if By Land, Two if By Sea l New York, NY *Forbes Media Awards
Chef de Partie l Jean Georges l New York, NY *Two MICHELIN stars
Culinary Intern l Corton l New York, NY *Two MICHELIN stars